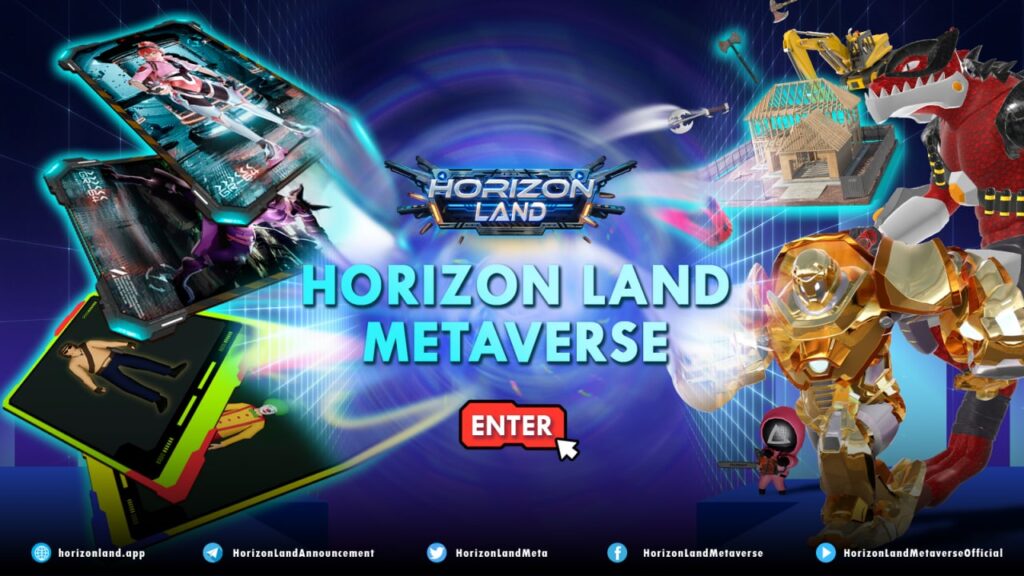 Metaverse isn't a strange word in the technological present and become more popular when the shark firm Facebook changed its corporate name to Meta. Meta has a plan to spend $10 billion over the next year on technologies to build out its vision of the metaverse.
Metaverse is compared as the big step in digital technology when it can connect the disconnectedness development of the various digital platform and combine them all in full emotions house. There are 2D – 3D, Blockchain, Game (GameFi, Traditional Game), Social Media and real users.
Read some magazines or watched some introductions videos, but you still can't understand what exactly Metaverse is. Let's start to learn more in this article!
What Is The Metaverse?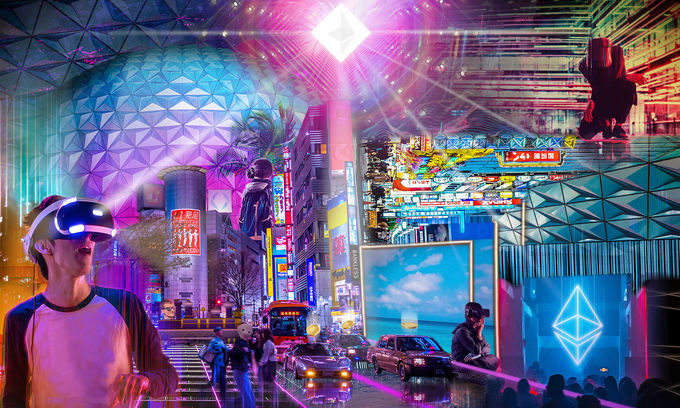 Metaverse is the virtual reality world built on the digital platform with ideas from real life. The metaverse concept isn't new. It was first described in the 1992 novel Snow Crash. Several companies later developed online communities based on the concept, most notably Second Life, released in 2003.
We can understand metaverse is our real life – where to adventure, there can be cities, houses, buildings, friends, schools, centers…But the bottom line, everything is on a digital platform supported by technology: voice chat, text chat, play game, buy, trade…). Metaverse has upgraded experience to the imaginal, touched insight imagination, push up emotions free and ideas in the magical thinking.
But if Metaverse is real-life, why should we attend it?
As the above article, Metaverse is a digital product, we just need a laptop or a smartphone to start experiencing. Don't need a plane or vehicle, the network friendships can touch all globe countries in the "virtual reality" way. The feeling – emotions – benefits – unique and their opportunities so enormous!!
For example with Horizon Land, our Metaverse of course has points that one needs, but we are highlighted by ideas, design, space and characters representation's users. We don't build the Metaverse on the Earth but in the galaxy space with each planet's unique style. Users start with buying lands, building houses, custom own characters, experience centers and overall city. All create a signature feeling's Horizon Land.
Why Is Metaverse Called A Future Society?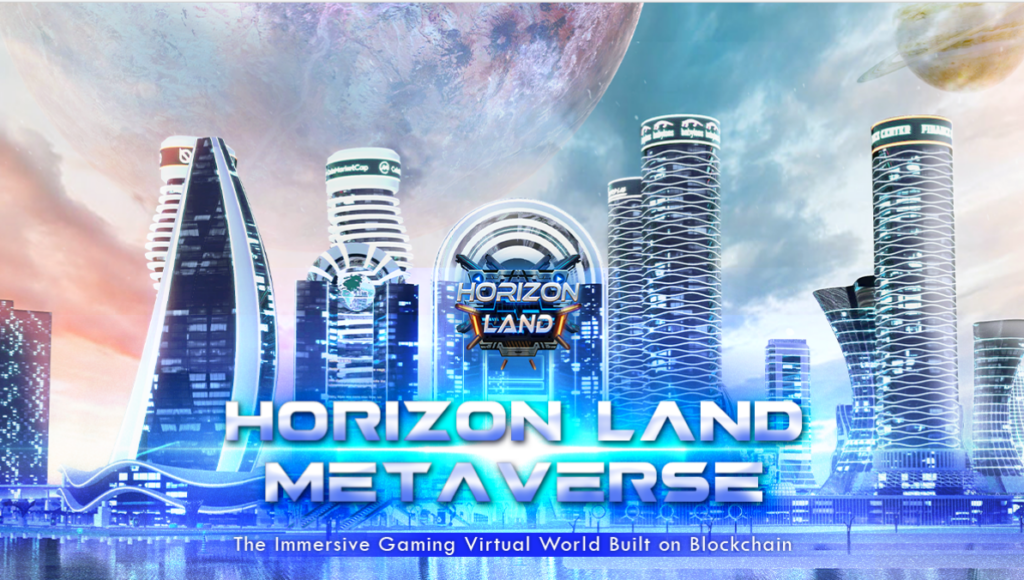 Imagine, If the internet touched a pinnacle and digital technology covered everything in our life, we just needed one active to do everything is standing at a desk and based on technology doing everything we want. We follow through the screen, touch, view products in 3D or try on them in bodies…Of course, the payment is applied blockchain with the inclusive, original, public and unique. We won't worry about transference anymore.
So what do you mean about all of that? Exactly is METAVERSE! It seems the main reason why it is called a future society!
You can already see examples of progress toward the metaverse today. If you search for "dinosaurs" on Google, you can see augmented reality versions of your favorite prehistoric creatures right in your room. You can also watch immersive concerts in Fortnight or dive into the world of avatar-based
What Are You Getting With Horizon Land Metaverse?
With LAND
Buy Land and become Land Owners, users can create NFTs and earn profits from it!
🌟Lease land to receive tokens
🌟Invest and upgrade land and get tokens/cash
🌟Voting rights at opinion polls
🌟Experience Horizon Metaverse, in-game items, fashion items, hidden music items for profits
🌟Join staking, farming, lending, renting to receive tokens/money…
🌟Trade-in marketplace
With NFTs
Horizon Land Metaverse is a virtual reality built on blockchain. Mint characters/items/assets become NFTs and collect profits from them
With Horizon Land, NFTs are the product mixed between traditional NFTs, Metaverse, and the fighting game galaxy color. NFTs in Horizon Land have many types such as Avatars, Characters, Lands, Buildings, Fighter, Weapons, Materials building, and Items (Hammer, Knife, Sword, Toufa, Cell)…
But the special thing is that when all it's combined with VR/AR metaverse, players just need to join Horizon, wear virtual reality glasses, and can see everything NFTs like in real life.
It's so interesting if you can create, build, upgrade, view, and even touch all your own like in real-life!
Horizon Land NFTs can be:
NFT Avatar
NFT Character
NFT Land
NFT Vehicle
NFT Game
NFT Items
Read more about ways to make profits from NFT here: https://blog.horizonland.app/nft/nfts-profit-from-horizon-metaverse/
With Horizon Land Centers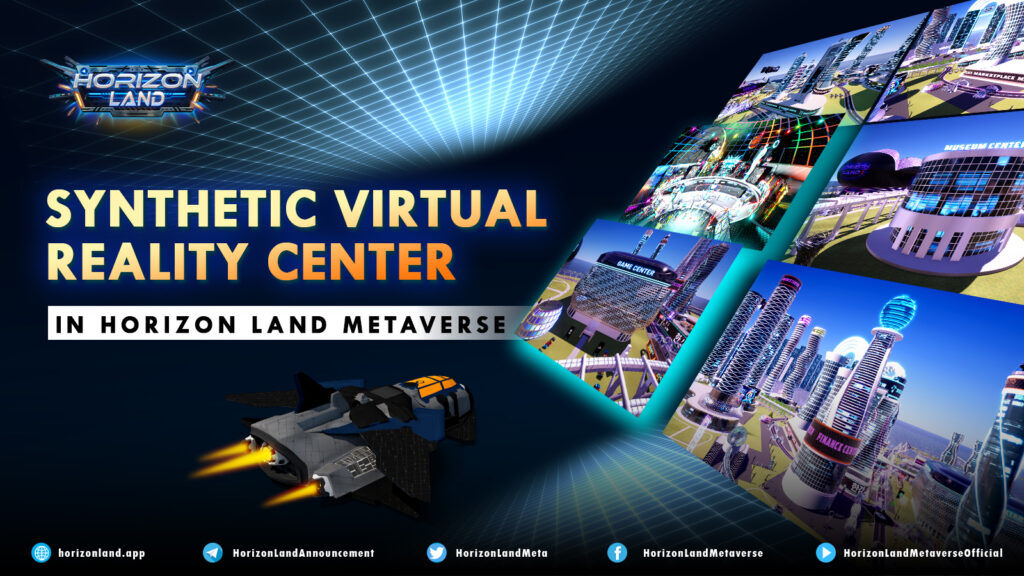 Our centers will be divided into each metaverse field such as:
💡Game Center, players can play both blockchain and traditional games or become game publishers with exclusive NFTs.
💡Music center is the place for music instruments metaverse, bar club, NFT musical or connecting audience & artist…
💡Users can follow the token trading chart and discuss with Finance Center for the fastest and correct information…
💡All NFTs can be exhibited in Horizon Museum Center, especially NFT's Greenwich students with big events…
Read more about them here: https://docs.horizonland.app/horizon-land/horizon-land-metaverse-1/overview-of-horizon-land-metaverse
With Experience
By joining the Horizon Land metaverse, users are free to select any identity: a player, a landowner, a creator, or a partner with different involvement upon their interests and demands. They are given rights and tools to have their own territory, create their own assets (as NFTs), monetize their creativity, and utilize fascinating services under a transparent and reliable governance system. Through our decentralized mechanism, anyone can be part of the control also.

Coming to Horizon Land Metaverse, users can experience and earn all in two ways:
Third-Person Point of View: directly on the computer, control the character to Visit – Entertain – Enjoy – Relax – Do business.
VR Mode: VR mode through virtual reality glasses to view a more beautiful, real virtual reality space from the transforming into NFT characters.
AR mixed with VR helps players immerse themself in it, step into the game space, view their own Lands, armies, heroes, items…and be able to touch them.
With Various GameFi and Traditional Games
As a creator, players will have the power to create assets in the Horizon Land Metaverse. One of them is NFT Game. Creating games, they will both own NFT games and publish them at Horizon Game Center for profit, tokens, money, items and exhibition.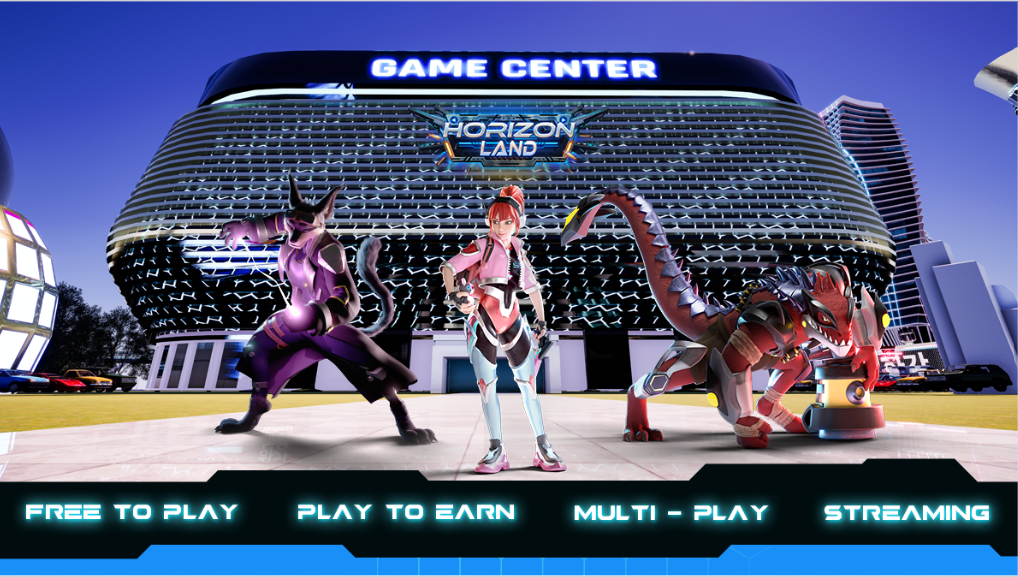 Game Center is part of Horizon Land Metaverse – where players can play a variety of blockchain game brands. This is a place covering all of the gameplay in Horizon like defender games, battle games, chess games,…and so many games come from our partner. Entertain, make profits and experience your favorite game in a virtual reality Horizon Metaverse.
Besides that, players can become a streamer community, anonymously with a 3D avatar, connect viewers, show talents and control the camera and help them master epic challenges in the passionate way. Or join game guilds to explore more.
SUMMARY
Metaverse is the virtual reality world that connects globe users and is an opportunities space for anyone anywhere.
Hope all of users can catch metaverse on time, on-trend and go to the moon with Horizon Land Metaverse. We will announce the Beta Test version to experience all of this video soon. Stay tuned for us!
=========================
Horizon Land Media: Website | Telegram | Twitter | Facebook | Youtube | Discord
Contact Us: contact@horizonland.app