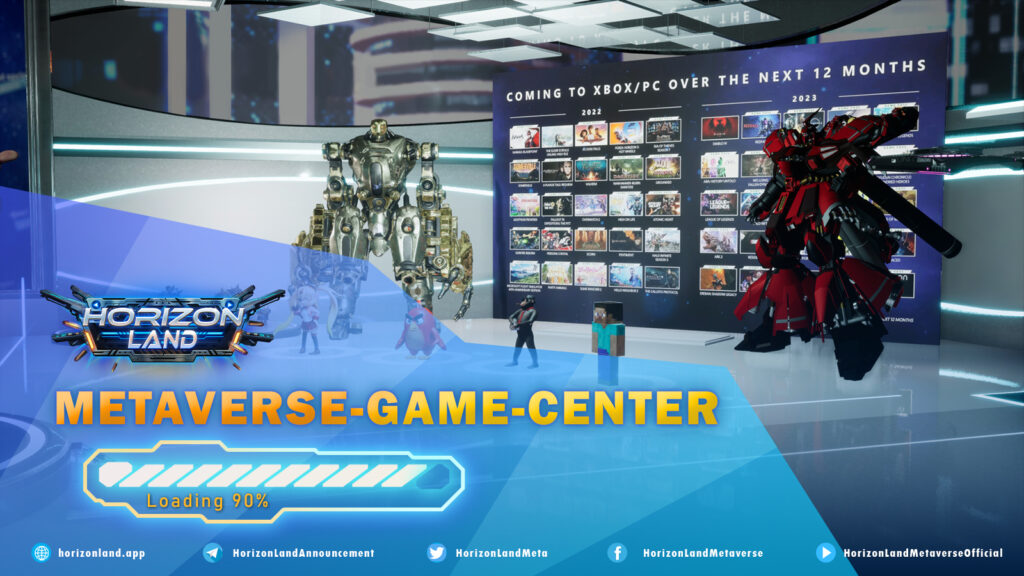 The game industry has developed over centuries and hasn't decrease signals. For instance, the high core of blockchain, crypto, and metaverse growth leads them to put one hand on the next stair of gaming and entertainment. Delving deeply into these problems, Horizon Land after the R&D, OOP, programming, and minting hash analysis, officially releases the Metaverse-Game-Center and is available fetched users who love games, love crypto, and want to mint blockchain & NFTs over the world.
What is Metaverse-Game-Center Of Horizon Land?
As its name, Metaverse-Game-Center is the world of games not only from Horizon Game and traditional games but also from huge games' own tokens and blockchain features such as wallets, staking, and farming which can help maximize experiences.
Metaverse-Game-Center's vision is connecting partners, VCs, and investors which own at least one strength from blockchain, games, crypto, or traditional core. There are manifolds why Metaverse-Game-Center and why we choose blockchain to be foundation.
Foremost is because of the positive market trending flow. Back to 2019 to 2020, the Game Market was compared to the "industry lays golden eggs" when billions of traditional games launched gamefi version combined tokens which bring geometric progression of values for users as well as Decentraland, Axie Infinity, Gala, The Sandbox, Enjin own market capitalization exceeding 3 billion USD, or Thetan Arena reached a market capitalization of more than 500 million USD by a few months.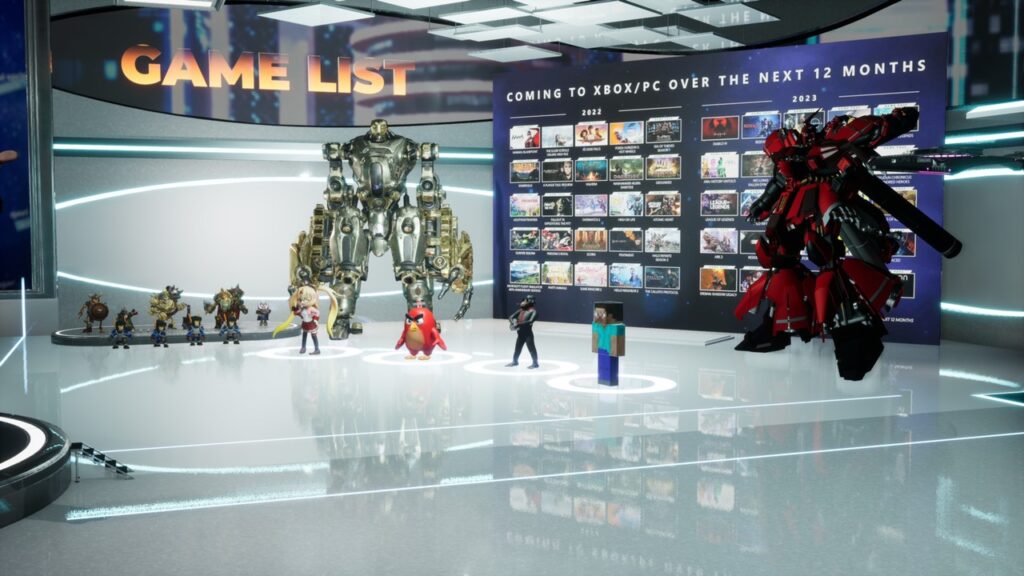 The second rationale comes down to the optimization qualities of each feature in-game. There not just stop at play, entertainment, and making tournaments, but also have the scale of high technologies for graphics 2D to 3D, animations, tools dev building, and even creativities games by themself.
The main point is due to the potential of the Metaverse created by freedom, and imagination. Society is backbone of Metaverse as well as originated for each corner of the digital galaxy that Horizon Land built. Metaverse-Game-Center is one of the special centers of Horizon, which will cover special and unique projects which are leading their own kind: GameFi, Metaverse, Idle/ RPG Collectible Cards… Go with chances to earn tokens, build virtual lands, own NFTs, or entertain… better than ever.
How Is Metaverse-Game-Center Of Horizon Land?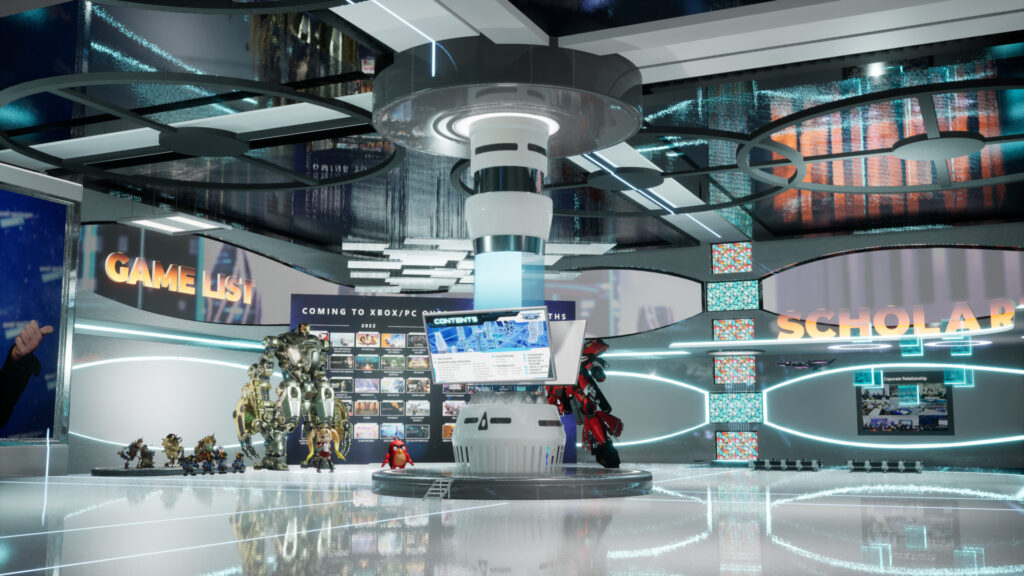 Metaverse-Game-Center has divided into each area represented per type and a variety of opportunities.
1. Marketplace
The Marketplace of Metaverse-Game-Center has diverse artworks from creators, NFTs, virtual lands, items, or clothes…What are in the gold digital market for small businesses owned by virtual individuals.
The unique point here is the 3D Features. It is a fact that all products in the marketplace will have the 3D model supporting promotion, marketing, advertisements, or use them in the mainstream.
2. Game List
This place includes Horizon partnership games and hot games in the market. The special is rewards for players who choose to play through Horizon Game List space, they can receive the return fees/tokens, the gifts (box, items, weapons, NFTs…), use exclusive promotions, or free heroes in-game…
3. Game
Here is the central area of Metaverse-Game-Center.
The signature is created by Horizon's Game which will be played and created profits by $ZON tokens. When joining the whitelist or buy boxes' Horizon campaign, players can have chances to own the hero representation with high values, earning $ZON possibility by it, and can use it in-game directly. And moreover can bring users immersive in other different games from traditional, gamefi, brain games, or P2E games,…
4. NFT
Here is the space for talents to create and gather high values NFTs in its market. Especially, Horizon will connect with partners and promote unique NFTs at a low cost for owners. Of course, virtual Land, artworks, avatars, items, or fashions can be exhibited.
NFTs from B Ray singer, Dream Idols from X World Games, and 3D models of games are being available at Horizon Land's Beta Version. Explore them here: meta.horizonland.app
Why Has Metaverse-Game-Center Of Horizon The Biggest Opportunities Earning?

Metaverse is a multi-universe of technologies. Horizon Land has chosen it to become a platform development-based blockchain to prove its vision: Become the Metaverse-Game-Center Global unlimited and merge entertainment and earning in both physical and virtual worlds. Moreover, Horizon has a number of partnerships up to more than 41 including the blockchain (Coinmarketcap, Certik…), GameFi (XWG, Duckie Land, We tap…), crypto wallets (Blocto, OKC…), NFTs,…and will scale this quality much more. With the network globe, Horizon can open many doors for the needs of customers and then maximize interest and attachment to them.
Furthermore, we will optimize features in each area with 3D models, animations, multi-virtual experiences, and quality from issues. NFTs will be created by the development tools of Horizon, which will help creators' imagination come true, can make profits, and creativities freely by technologies. Or with Games spaces, not only stop at play-entertainment but also lead them to make reality-touching characters, items, or transformations into characters in each battle by virtual glasses – a unique point of the metaverse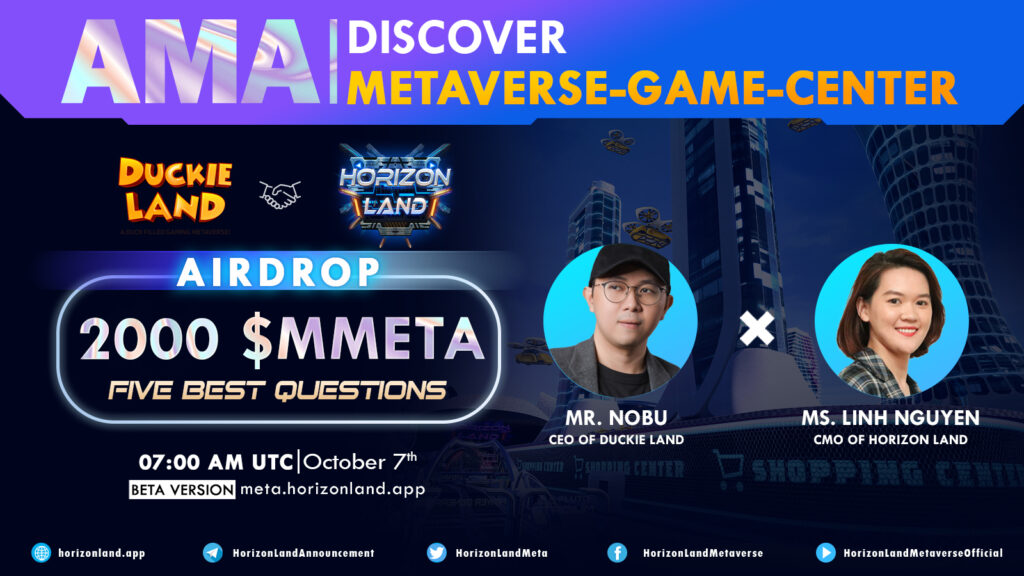 The finally fantastic point is minigames, festivals, cross-marketing activities organized by campaigns, long-term promotions, and perfect rights when being members of Metaverse-Game-Center will help users optimize personal income, collect more chances to earn tokens, NFTs, items, gifts, or scholarships from game brands and immersive in unique entertainment atmosphere which just can feel here.
That's why Horizon's Metaverse-Game-Center will own the biggest earning opportunities in the near future.
Way To Jump Into Horizon's Metaverse-Game-Center
Take part in the BETA VERSION of Horizon Land Metaverse at https://meta.horizonland.app/
Choose your favorite avatar and name, then click START EXPLORE to start
Move and find the teleport podium (as in the video below)
Press "G" (the instruction board )to go to METAVERSE GAME CENTER
Run to find the door and press "E" to go into
Enjoy spaces and choose your fav to start to play-entertain-earn
Let's watch the instruction video below!!
Conclusion
Metaverse-Game-Center is the metaverse world of the game industry that will gather all types of games, chances, technologies, famous brands, and especially the HORIZON GAMES. We will organize activities as the society in physical life and bring them to Horizon galaxy digital world. Keep your patience and prepare energy to jump into the Metaverse-Game-Center of Horizon Land Metaverse together.
========================
Follow Horizon Land: Website | Telegram | Twitter | Facebook | Youtube | Discord
Let's expand the Metaverse together: CONTACT US