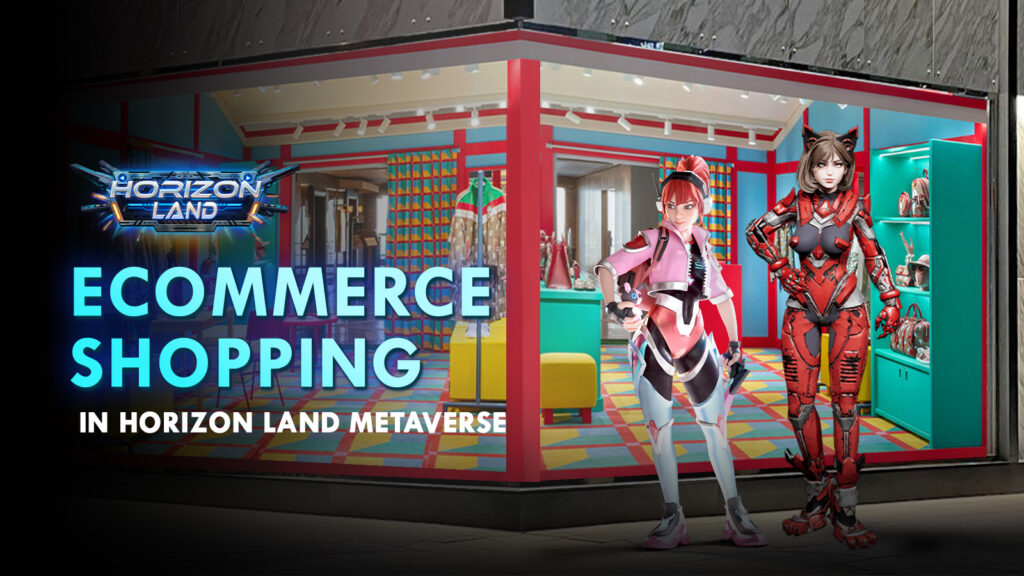 E-commerce shopping and virtual products in 4.0 industry aren't new, but in Metaverse all be upgraded to a new level.
All can buy in Shopping Center of Horizon Land Metaverse, you can buy many products from global e-commerce brands such as eBay, Shopee, Amazon, or Walmart… and try on clothes directly yourself without visiting a store with a VR feature.
Buy with 1 click and get gift refunds or tokens, isn't it?
Let's start with the question: What Is E-commerce Shopping?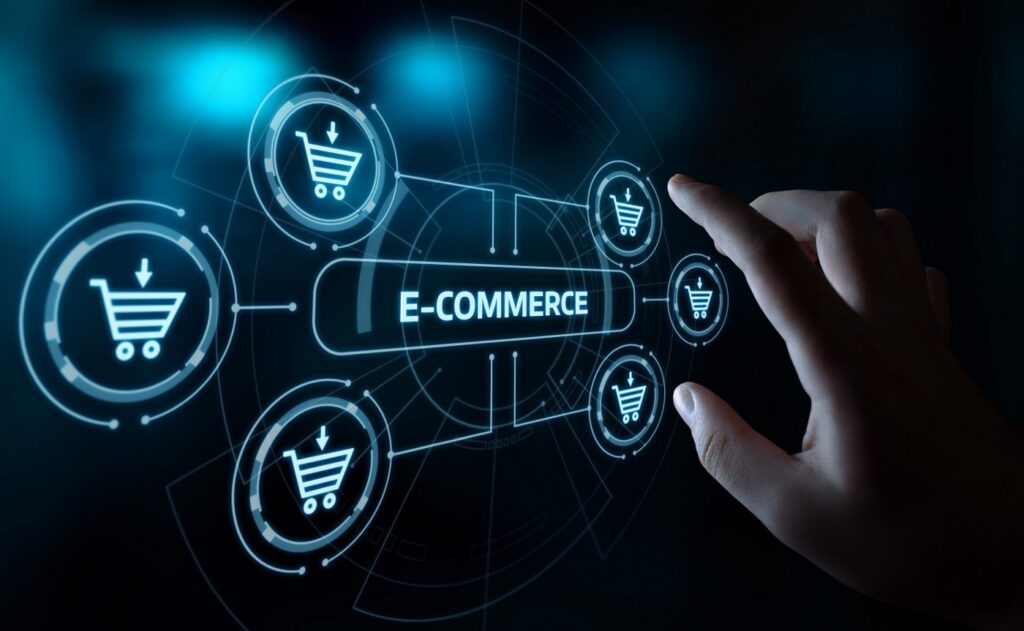 E-commerce is meaning electronic commerce or internet commerce for buying and selling of goods and services based on the Internet & the transfer of money and data. Ecommerce is often used to refer to the sale of physical products online, but it can also describe any kind of commercial transaction that is facilitated through the internet.
2022 is a digitization year of multi-platforms all around the world. Because of covid19 pandemic affection, shopping online demand seems burning and much higher, all activities must be upgraded to online technology platforms so E-commerce shopping enters its golden time.
E-commerce has completely changed how the market operates, making it easier to discover and purchase products from anywhere in the world. In 2020, more than 150 million consumers completed their first online transactions, according to Shopify. The number of internet shoppers significantly increased in France, Canada, Australia, the United Kingdom, and other countries.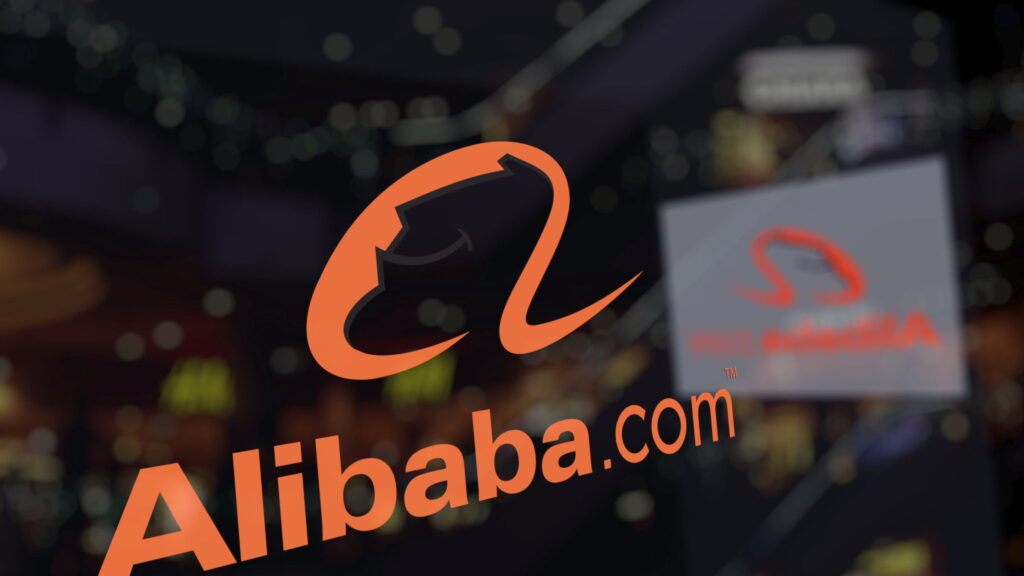 In the first half of 2022, Alibaba.com has joined with partners to support domestic and international businesses to improve their information technology application and digital transformation capabilities and create opportunities for global business in 190 countries and regions.
What Is E-commerce Shopping In Metaverse?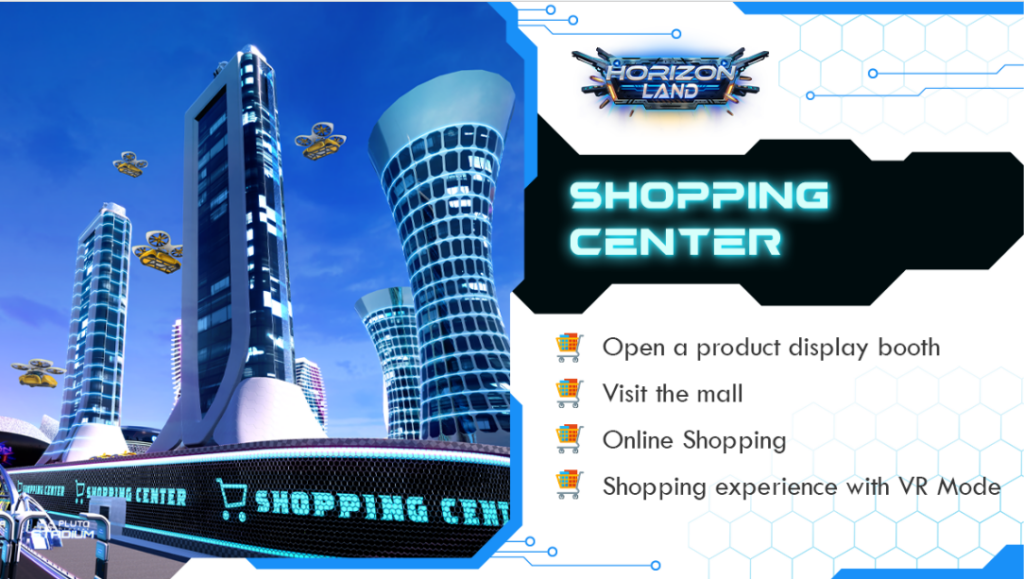 "The metaverse is a 3D version of the Internet and computing at large" -Mathew Ball, a venture capitalist and angel investor who's written a series of essays about the potential and structures of the metaverse, said
In metaverse, you can enjoy the virtual experience because of VR/AR features and meet and connect with friends over the world under the city with your 3D avatar. Then freely experience and entertainment with the colorful, interested & strangely "real" of Horizon Land Metaverse.
Shopping E-commerce in Horizon Land Metaverse means that you can buy products from e-commerce platforms in the world in one center. Not only buy in the normal way but also can review products in 3D model, try them directly by VR glasses and get gifts or tokens after purchase.
Shopping e-commerce will have both the promotional activities of its platform and the Horizon Land Metaverse. Have you tried this particular type of shopping?
What Are Virtual Reality Products People Can Buy In Horizon Land Metaverse?
Virtual reality products are created by digital technology. Buyers will own and use them on a digital platform. They can be websites, online student cards, PC games, tokens, or NFTs…
Virtual reality products in Horizon Land Metaverse are all products created on a digital and put into the metaverse to "high light" them. They can be:
NFT Avatar – NFT Character – NFT Vehicle
When entering the Horizon Land Metaverse, users can choose one character as a representative and an avatar from itself.
Those can be Heroes, Bosses, or Humans… Both are NFTs that users can customize as their style or sell on the marketplace to get profits.
Users can buy more items to transform their character such as guns, headphones, glasses…One of them can be used as a combat weapon when playing in Game Center.
Horizon Land Metaverse have an NFT avatar collection used as gifts for players to enjoy and change their representative. The number will be unlimited because of dependent on the player's level.
✨Review more characters: https://bit.ly/3Ny4jzx
✨Read more NFT profits: blog.horizonland.app/news/nfts-profit-from-horizon-metaverse/
Items are collected from daily tasks and weapons can be had when playing in Game Center of Horizon Land Metaverse.
All are purchasable on our marketplace and resold in Game Center. You also own these products and make an exhibition to get fees at the Horizon Land Museum Center.
Horizon Land cooperates with many different e-commerce platforms all in Shopping Center.
Just enter our shopping center, you can buy all real-life products in a virtual way such as trying on clothes directly by virtual glasses, viewing clothes in 3D, and custom colors by your styles according.
A special feature is that you will receive promotions and incentives from both e-commerce platforms and Horizon Land, you are charged fees or received airdrop tokens.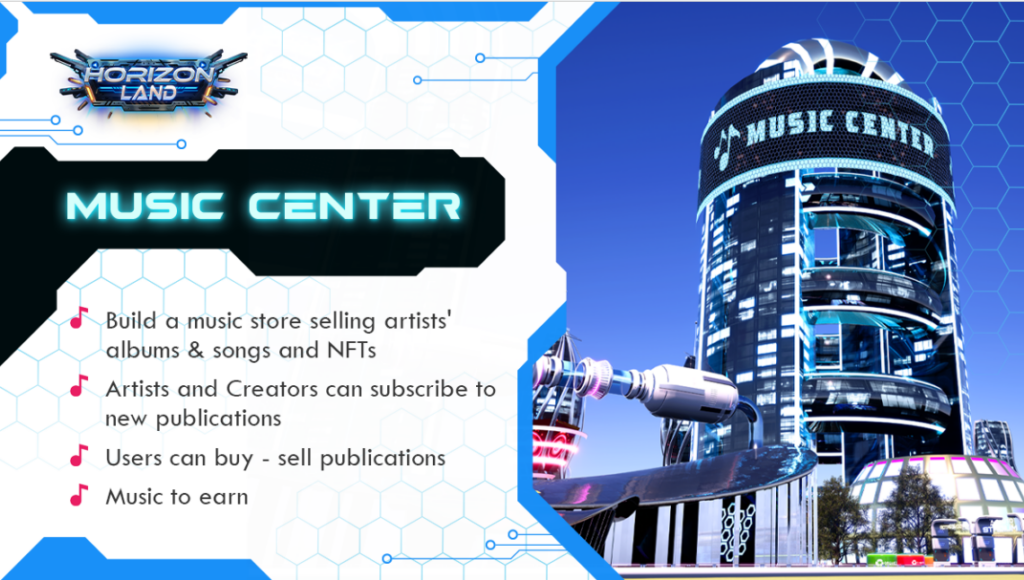 You can also buy digital music products at Horizon Land Music Center such as copyright music, rent music discs, watch exclusive Livestream and buy to download.
There are many more digital products you can buy, own and use as your NFT product.
The Difference Of Buying At Metaverse Compared To Buying At External Websites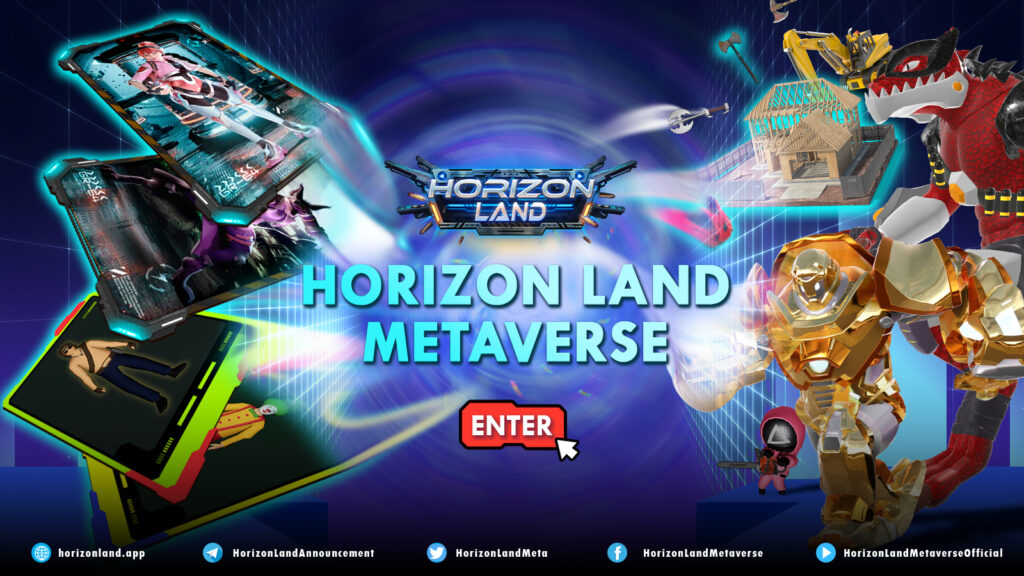 You can receive tokens or a listed coin that will help your trading. You don't need to go to too many websites to view & evaluate to choose the suitable products, just go to only the SHOPPING CENTER of Horizon Land Metaverse.
The system is built on blockchain, so it has high security and no one can interfere with your transfers. Of course, the transference activities of other users will also be public on BSc Scan for your trust.
Not only can buy regular products but also can buy virtual reality products and own them like NFTs. Mix with participating in Horizon Land Metaverse to entertainment, community connection and creativity.
Industry 4.0 comes to digital transformation so fast. If you are a smart consumer, you will know to catch up with opportunities and shop to your advantage.
===================
Horizon Land Media: Website | Telegram | Twitter | Facebook | Youtube | Discord | Whitepaper
Contact Us: contact@horizonland.app