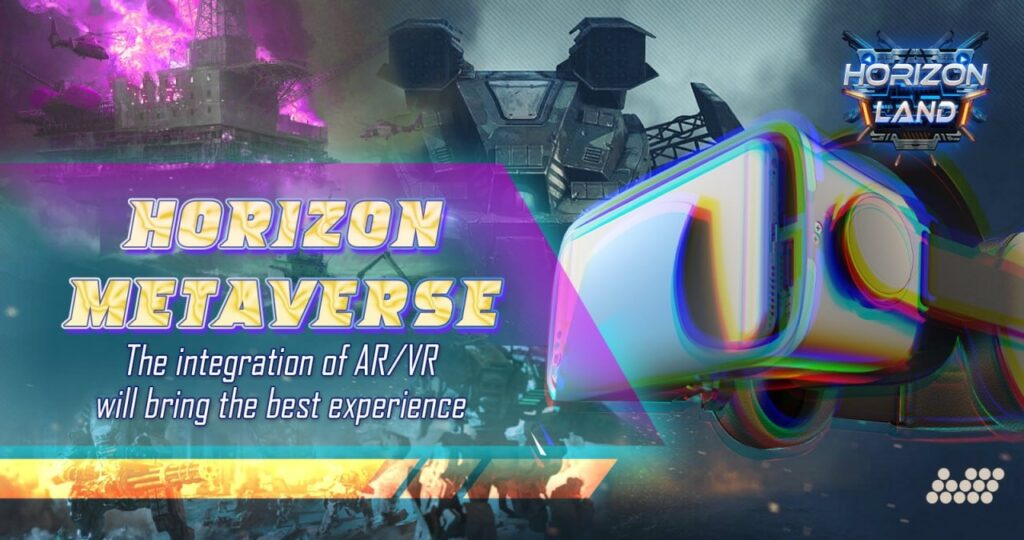 Metaverse joined the new race in the future technology world where connect people over the world through virtual reality glasses. It is the next generation that uses internet as the foundation but with next version of web 3.0
The explosive growth of NFTs also becomes a fundamental role in the Metaverse that allows people to take full ownership of their characters, in-game items, avatars or virtual lands.
A Bloomberg report estimates the Metaverse market value will reach $800 billion by 2024. According to research firm IDC, the global virtual reality device market will grow by more than 50% this year, expected to ship 9 million devices.
1. What is Horizon Metaverse?
Horizon Land Metaverse is the immersive Virtual World built on blockchain. We provide exquisite entertaining experiences and means to help players monetize their ownership of virtual properties.
By joining the Horizon Land metaverse, users are free to select any identity: a player, a landowner, a creator, or a partner with different involvement upon their interests and demands. They are given rights and tools to have their own territory, create their own assets (as NFTs), monetize their creativity, and utilize fascinating services under a transparent and reliable governance system. Through our decentralized mechanism, anyone can be part of the control also.
Our vision is to bring players a decentralized platform that facilitates authentic ownership, interoperability, and monetization capabilities. The new virtual world will also remove physical obstacles, enhance the user's living experience, and open many world-scale business opportunities to everyone
2. What is Meta (Facebook)?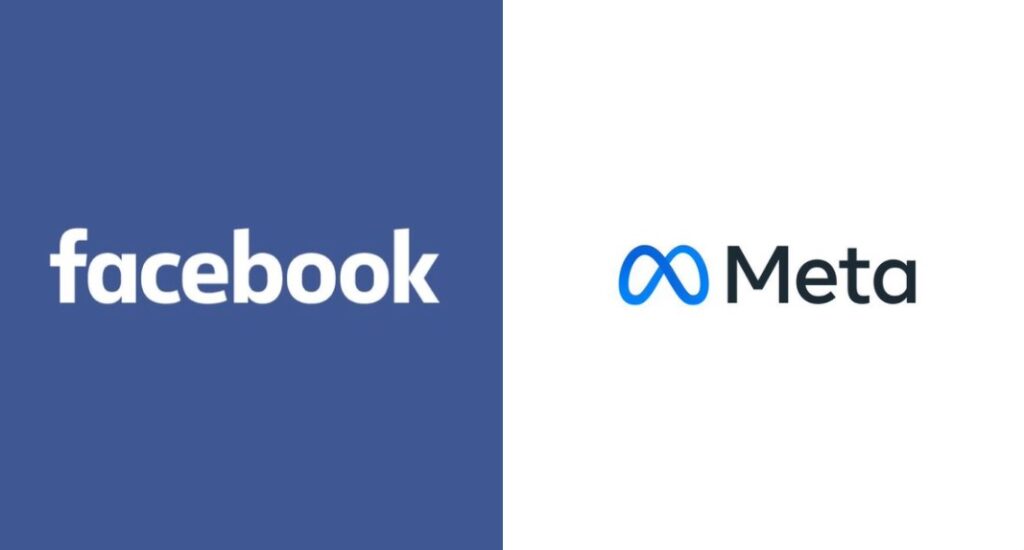 Meta is a new parent company for Facebook, Instagram, WhatsApp, Oculus, and other holdings. Mr.Zuckerberg said that "Facebook" did not adequately reflect everything the company did and required a change. "Over time, I hope that we're seen as a metaverse company," he said. "And I want to anchor identity on what we're building towards."
Meta is helping build a future where people have more ways to play and connect in the metaverse. Welcome to the next chapter of social connection. Give people the power to build community and bring the world closer together
At Meta, they are constantly iterating, solving problems and working together to connect people all over the world. Hiring people with different backgrounds and points of view helps them make better decisions, build better products and create better experiences for everyone.
3. What are the different metaverse keys between "Horizon Land" and "Meta" Of Facebook?
Horizon Land Metaverse and Meta are the virtual reality world, providing a new 3D reality experience and solving the problem of technology instead: Bringing technology and people into one.
Horizon Land and Meta together bring the socialization into the metaverse, where users can experience like their second home.
So what is the difference between Horizon Land and Meta's metaverse?
Meta emphasizes socialization and development prioritizing human factor. Users can attach that easily with Meta "Black Future" series which focuses on black people and promote their vision: Always respecting all ethnicities, and skin colors without discrimination.
Horizon Land Metaverse also prioritizes the human element, but "people" with us are meant in a special way.
People factor is the same positions in Horizon Land Metaverse. They can freely join, play, entertain, do business, connect with friends and be anonymous behind the representative characters of Horizon Land. Do everything in Horizon Land metaverse even who you are!
Especially, we are always open for creators with tools available, lands, and centers available to support their creativity. Horizon Land Metaverse always goes with two factors "entertainment" and "business" so that players can both experience, entertain and have more profits.
4. What and where can you experience and trade in Horizon Land Metaverse?
What can you trade in Horizon Land Metaverse?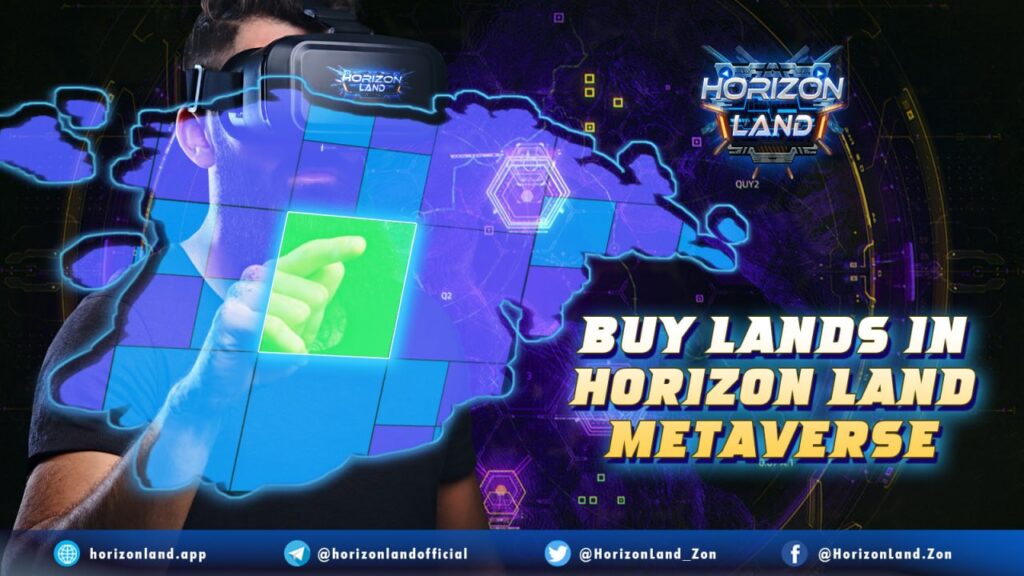 Both real estate and virtual reality land have development stability and high value for owners. Having at least one land asap is the exact and intelligent choice for your huge passive income.
Land is the first thing players should own when starting with Horizon Land Metaverse if they want to do business, create NFTs or have more voting liberty in our city. Landowners are top players who have strong powers in Horizon Land because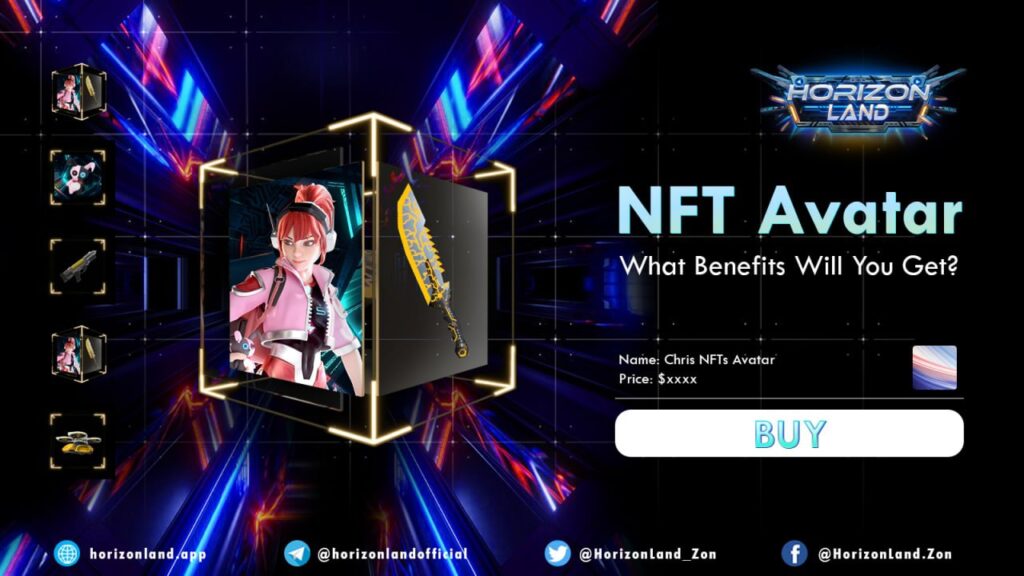 NFT Avatar is a representative for the user in the virtual world of Horizon Land. The Avatar feature can be partially modified, retrofitted, or released by the owner. Specific avatars have technical specifications.
NFT Character is the model representation of users to start to run, build or even fight in the game center. They also can custom and sell in the marketplace for profit.
In Horizon Land Metaverse, having an Avatar NFT means that you can start to experience, do your business and earn from itself.
What benefits can you get with them?
– Own your NFT avatar
– Custom and sell it on the Marketplace
– Experience AR Mode when buying at Marketplace
– Use it to connect with friends, participate in Horizon's event
– Trade anonymously, avoid scams and secure your wallet
Where can you trade in Horizon Land Metaverse?
All game trends from blockchain games to traditional games will be in Game Center and players can get the rewards for winning are tokens, items, cash or even lands…
Players can be staking items which be earned in-game center to ZON tokens, sell them in the marketplace to get profits or swap them for other tokens.
Users can create NFT Games and publish them in here then get fees from them or just exhibit their talent.
Creators/Players can set prices worth their value and are open to trade in a world-scale market. ZON token is the main token in all cases. For some particular situations BNB, BUSD is also accepted (apply for new sales).
It is where to buy materials, and upgrade characters. In addition to selling essential items, Horizon Marketplace also has short-term flash sales for hunting.
E-commerce also appears for real-life shoppers with more competitive prices. It not only has Horizon Land Metaverse's products exclusive but also has many items of different brands.
Music Center | Feel The Beat In Virtual Reality Space
Music Center opens up a new entertainment platform for users.
Still music but in a virtual reality space. Have you tried them?
Buying artist's albums/songs/publications then own them like NFTs.
Artists/Creators can push the new publication buying.
Players/Creators can use $ZON for transactions, BNB/BUSD is also accepted in some cases (new sales)
Metaverse is seemly becoming mainstream. You will miss the timeline of the universe if missing it. Technology is growing up very strong, so please wait for the Horizon Land Beta to start all.
===================
Horizon Land Media: Website | Telegram | Twitter | Facebook | Youtube | Discord
Contact Us: contact@horizonland.app