Horizon Land Metaverse is proud to announce the partnership with Tuniver in our Music Center. With the mission of bringing NFT music products and all belonging to music to touch more communities, we will together bring the most valuable to communities over the world and open a new frontier in the metaverse digital world.
Tuniver is a music-centric blockchain platform that enriches the relationship between artists, fans and investors like never before. Tuniver offers solutions to help Artists earn profits & promote their products and images; investors can be able to invest in their favorite tracks & earn passive income through that.
Horizon land & Tuniver will focus on our Music Center to bring Artists/KOLs & Investors (Fanclub) to enter Horizon music metaverse, release NFT music products on the marketplace; present music products in the 3D model; experience in a multi-dimensional Music Center space and feeling "amazing good job" with virtual reality glasses and live sound.
Horizon land & Tuniver will together leverage our community strengths for artists to reach audiences in multiple countries without any barriers and for investors freely express their love in a new version metaverse – Horizon Land.
What Is Tuniver?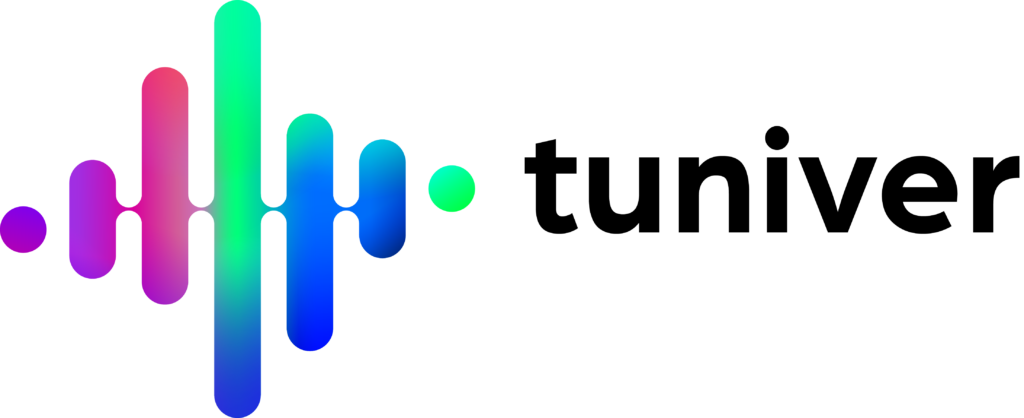 Tuniver is a music-centric blockchain platform that enriches the relationship between artists, fans and investors like never before that effectively connects and enables artists to share the ownership of artist's music & artworks with their fans.
Tuniver aims to distribute true ownership to individual investors, ranging from music fans to NFT enthusiasts, while allowing artists to receive funding directly from their most enthusiastic supporters, those who not only own a part of their favorite artist's music but also are incentivized to share & promote.
Music NFT from Tuniver: with a skin-in-the-game mechanism, NFT owner's benefits are aligned with the artists'. Revenue from music streaming will be distributed to NFT holders via smart contract to ensure complete transparency.
Tuniver has the first NFT Launch on Binance with the number one rapper in Vietnam – Binz. That Binz's NFT collection has 4 different tiers: Platinum, Gold, Silver and Bronze each with a different percent share of royalties and unique perks for fans. It's the first music NFT collection to be available on Binance NFT and was sold out in just IN 1 HOUR.
Follow Tuniver Media Official: Website | Twitter | Telegram | Discords
What Is Horizon Land Music Center?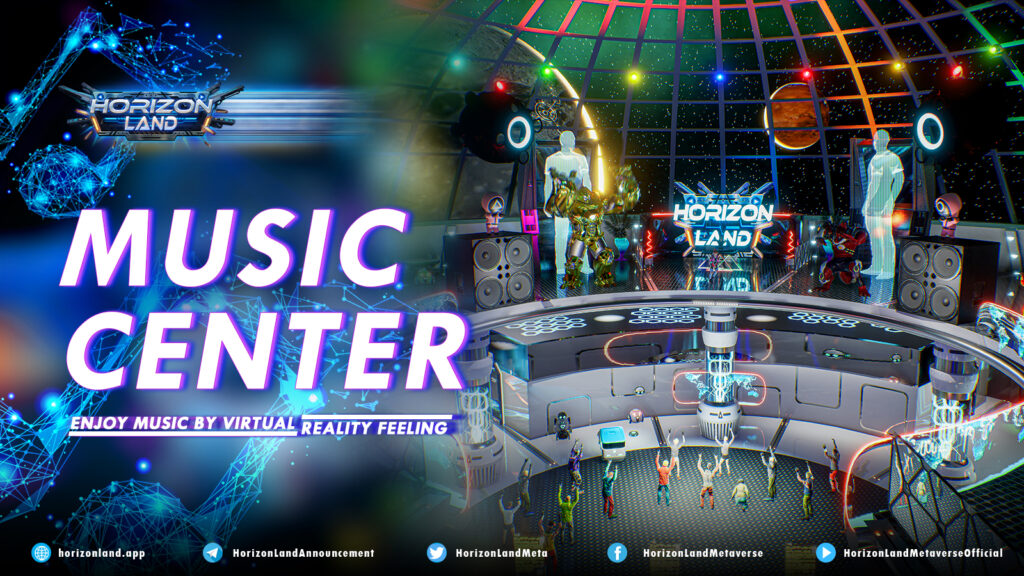 Horizon Land Music Center opens up a new entertainment platform for users.
Still music but in a virtual reality space. Have you tried that?
Buying Artist's albums/songs/publications from artists/streamers/idols and owning them like NFTs.
Artists/Creators can push their new publication buying and promote them to more communities
Players/Creators can use $ZON for transactions, BNB/BUSD is also accepted in some cases (new sales)
Horizon Music Center and Tuniver will bring music metaverse closer to both communities and give the solution on the music in a virtual way!
Overview Horizon Land Metaverse: https://docs.google.com/presentation/d/1_tJ5lCHLvSQOxAn_bN0pfeakhNlQyOdxmJdShIGj6hY/edit#slide=id.g12d1df1f959_0_0
===================
Horizon Land Media: Website | Telegram | Twitter | Facebook | Youtube | Discord
Contact Us: contact@horizonland.app