Horizon Land is so proud to announce our next partner will be on board on Horizon road map, that is F2 NFT – a multi-dimensional multiverse ecosystem.
Horizon Land and F2 NFT will together break down the boundary between the metaverse and real life. Bring the mix between metaverse, gamefi and traditional games to players globe and bring all that technology with blockchain platform close to users in the "play to earn", "free to play" and mint NFTs/items/tokens ways.
We will prove a range of what users can do, play, entertain or do business in metaverse and let the "magic" feeling from metaverse experience touch amongst users.
Let's find what we are in this article and become a part of Horizon Land Metaverse!
Why is Ftribe Fighters (F2 NFT) called "a multi-dimensional multiverse ecosystem"?

Firstly, Ftribe Fightersis not just a P2E game but a multi-dimensional multiverse ecosystem that allows diverse game worlds to connect with each other as well as integrate DeFi tools, NFT marketplace, AR & VR technology, Wallet and more. 
Secondly, with the vision of spreading the beauty of blockchain games to traditional users, Ftribe team has been building a data login storage system and free-to-play mechanism for non-crypto players looking for in-game entertainment, free mechanics to earn through events or leaderboard prizes.
Thirdly is based on Ftribe ecosystem:
Deep liquidity DEX, once again, understanding players, Ftribe team creates a DEX floor with deep liquidity, the lowest slippage for F2C, FMC transactions without leaving the Ftribe ecosystem.
Staking and Farming: Ftribe team creates multiple pools, increasing liquidity for F2C tokens and FMC tokens, also enabling staking and farming packages for players to receive more passive income from the DeFi platform.
Wallet: Upcoming Wallet features to allow our players (non-crypto and crypto) can easily trade tokens, NFT items in Ftribe ecosystem.
Launchpad: Launching the launchpad for game projects belongs to the future Ftribe Fighters ecosystem.
Finally, Ftribe arr not use NFTs as a tool for earning, they use them as the bridge connecting traditional users and blockchain users together in the same sight, get the same value and go with the same visions.
Follow Ftribe Fighters (F2 NFT) Media Official: Website | Telegram | Twitter | Youtube | Discord
What Is Horizon Land Metaverse And What Can We Support Together?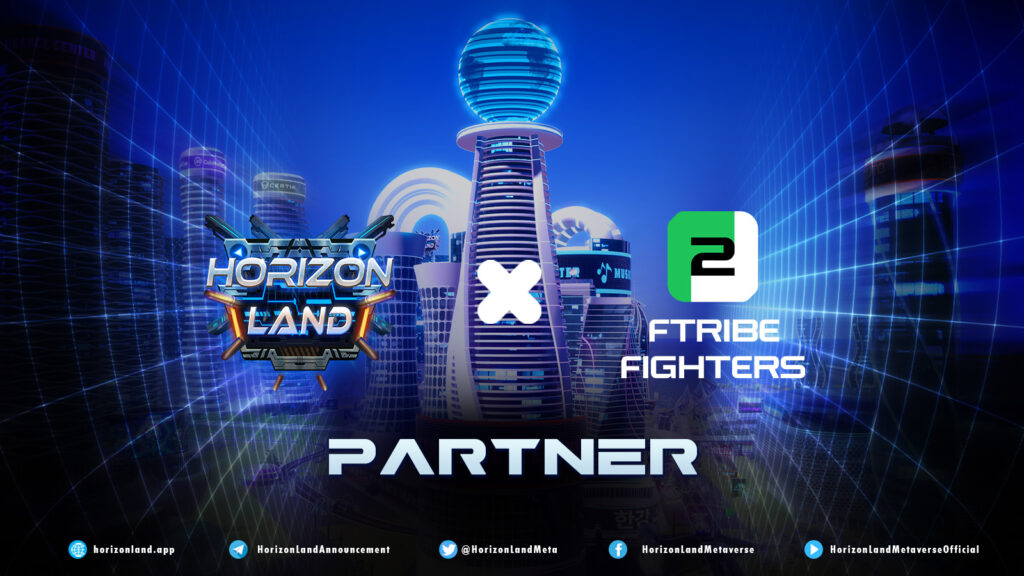 Horizon Land Metaverse is an immersive virtual world, a complete ecosystem built on blockchain. We provide exquisite entertaining experience and means to help players monetize their ownership of virtual properties: with Gamefi, Socialfi, NFTs, LANDs, Defi, Entertainment, Education, AR/VR experiences, … In this ecosystem, all stakeholders will get benefits upon their participation.
By joining the Horizon Land metaverse, users are free to select any identity: a player, a landowner, a creator, or a partner with different involvement upon their interests and demands. They are given rights and tools to have their own territory, create their own assets (as NFTs), monetize their creativity, and utilize fascinating services under a transparent and reliable governance system. Through our decentralized mechanism, anyone can be part of the control also.
Horizon Land Metaverse give the huge thanks to all user's patience with us for a long time. The wait time is ending! Let's start with the big burn from both of us.
===================
Horizon Land Media: Website | Telegram | Twitter | Facebook | Youtube | Discord
Contact Us: contact@horizonland.app