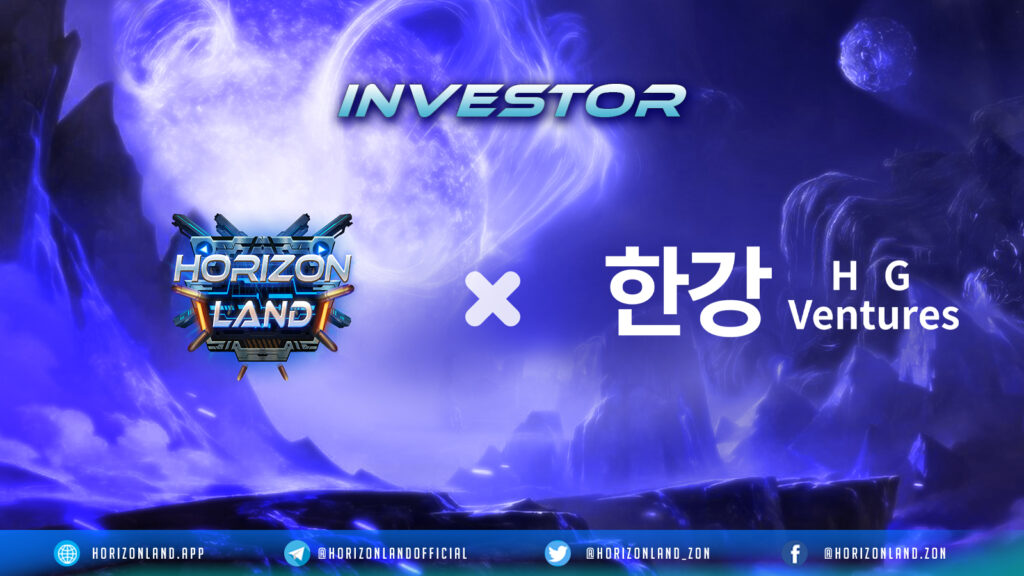 Horizon Land is glad to reveal our new strategic investors as HG Ventures – a renowned venture capital from Korea. Thanks to their expertise in the blockchain industry, HG Ventures found out about Horizon Land and saw us as a potential GameFi project; hence, they decided to join our ecosystem.
Apart from giving Horizon Land funds to build up marvelous in-game features, they also assist Horizon Land team to scale up our community, raising Horizon's voice further. It's our pleasure when we receive enormous attention from the whole society. Let's continuously follow us to see the upcoming fabulous things happening!

About HG Ventures

HG Ventures is a venture capital firm based in South Korea. The firm seeks to invest in seed-stage, early-stage, and later-stage companies. The firm seeks to invest in blockchain technology sectors.
HG Ventures is a Korean venture capital firm that invests in and partners with startups in the blockchain sector to promote innovation and growth. They utilize their world-class expertise to provide their portfolio business partners with value propositions. 
They have extensive experience in investing in the blockchain sector, especially with many potential projects such as Bunicorn, Oxygen, PolkaFoundry, Coin Fantasy, StepHero, Pokemon, Farmland, and many more.   
Follow HG Venture Media: Website | Twitter | Portfolio
About Horizon Land Metaverse
Horizon Land Metaverse is the immersive Virtual World built on blockchain. We provide exquisite entertaining experiences and means to help players monetize their ownership of virtual properties.
Our vision is to bring players a decentralized platform that facilitates authentic ownership, interoperability, and monetization capabilities. The new virtual world will also remove physical obstacles, enhance the user's living experience, and open many world-scale business opportunities to everyone.
===================
Horizon Land Media: Website | Telegram | Twitter | Facebook | Youtube | Discord
Contact Us: contact@horizonland.app